Salvage Company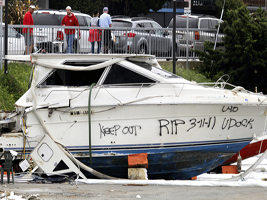 The value of experience is still the best recourse available to any industry. With this objective in mind, the American Salvage Association (ASA) was formed. Created in response to the need of providing an identity and assisting in the professionalizing of the U.S. marine salvage the intention of the ASA is to professionalize and improve marine casualty response in U.S. coastal and inland waters.
The ASA intends to insure open communication and cooperation with regulatory authorities, both state and federal, the environmental community and, of course, with ship owners and underwriters to assure effective operations in the future. By working closely together with regulatory authorities, as well as owners and underwriters rather than at cross purposes, the general public, as well as marine resources, will be even better protected.
The ASA is a trade association with the purpose of improving salvage response generally and as with every trade organization the discussion and resolution of issues common to the membership. Issues of safety, insurance, increased training, adequate salvage assets and responder immunity are high on the ASA agenda. The ASA and its members are committed to working together in a co-operative manner.
Contact us today 415.331.0328 or 800.464.3010! Parker Diving Service Redwood Shore Diving, Inc. is ready to help you with vessel recovery and more in Sausalito, Marin City, Marin County, San Francisco, and the Bay Area, CA!